Historic Saint Paul's School in Olde Towne Portsmouth, VA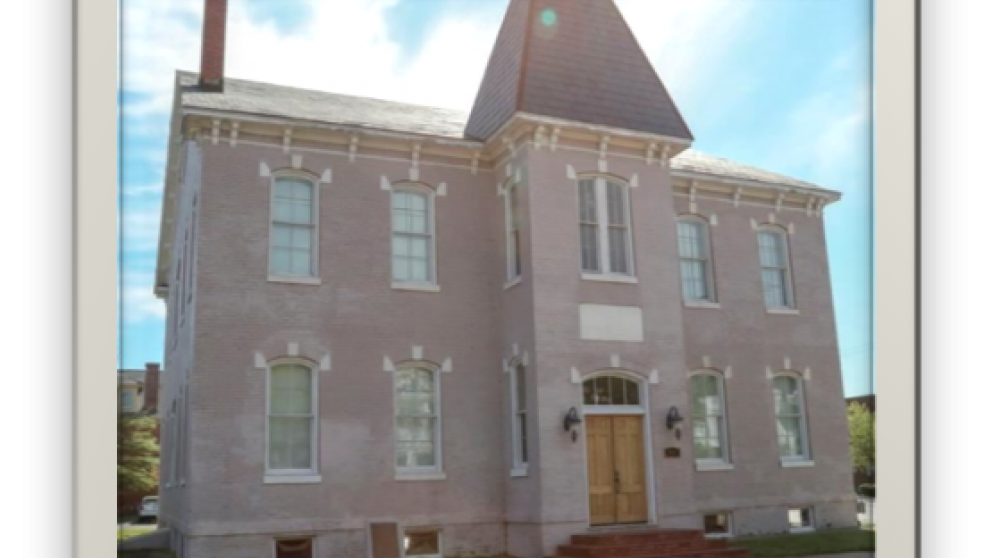 441 Washington Street, "Historic Saint Paul's School" c. 1891 in Olde Towne Portsmouth, Virginia
Portsmouth, Virginia - ATLANTIC Asset Management Group announces the public real-estate auction of the "Historic Saint Paul's School: c.1891, at 441 Washington Street, Portsmouth, Virginia 23704 in Olde Towne Portsmouth
Upon her death in 1888, Mrs. Eliza Burke Gregory bequeathed $10,000 for the education of boys in Portsmouth. Her church, St. Paul's Catholic, had established a girls school, St. Joseph's, on King Street in 1876. The current site was selected, purchased, and a handsome two-story brick structure was constructed in Italianate style. It featured a slate roof and an entrance tower with a marble plaque above its double doors. The school opened in September 1892, administered by three Xavierian Brothers with 60 boys in elementary grades, and the term "Academy" was adopted. The boy's school was to be under the management of persons of the Catholic faith, but "be open to scholars of all denominations."
Enrollment grew steadily. By 1930 there were six Brothers and 213 boys. Its reputation also attracted many non-Catholic students. In 1931, teaching responsibilities were assumed by the Sister of Charity serving at St. Joseph's. Both schools became co-educational. In 1948, St. Paul's became the high school, and St Joseph's elementary.
In 1957, a major modernization was completed. The tower was removed and the original 1891 structure was covered by a modern façade. Only the south wall remained visible. In 1959, St. Paul's became the first integrated school in Portsmouth. Its final name change, "Portsmouth Catholic High School", occurred in 1964. By 1991, enrollment declined from 220 to 74 students. Upon closing on May 29, 1991, it was one of the oldest operating Catholic high schools in the nation.
The school sat empty until 1996 when it was purchased by Monumental United Methodist Church to create needed parking. Monumental ceded the portion of the property containing the original building to the City of Portsmouth in 2001, and an agreement was reached to save the historic building. The modern façade and additions were removed.
In 2005, the school was purchased by Mr. and Mrs. Ernest R. Holloway. A detailed restoration was undertaken costing $750,000. This included repairs to the original slate roof, rebuilding the entrance tower, and restoration of the original maple floors and ornate diagonal beadboard ceilings. The location of the original staircase was discovered and it was recreated. The marble plaque above the main entrance was found and returned to its original location.
Aubrey C. Brock of Portsmouth was the restoration architect. Professional Contractors Group, owned by the Holloways, completed the restoration work.
During its 100 years of existence, over 13,000 students graduated and went on to enrich their lives and the quality of life in Portsmouth.
DEDICATED BY THE OLDE TOWNE FOUNDATION
JANUARY 2014
About ATLANTIC Asset Management Group, INC.: > ATLANTIC Asset Management Group is an experienced professional company specializing in auction, appraisals, and liquidation business. Our area of expertise includes working closely with private sellers, secured creditors, federal and state trustees with an established reputation as an expert in action marketing and asset appraisals by the United States Bankruptcy Courts, FDIC, the United States Marshal Services, Drug Enforcement Agency, Homeland Security and the Internal Revenue Service. We also provide services and consultation to numerous charitable organizations and benefit galas. ATLANTIC Asset Management Group is your source for complete action and appraisal logistics. To learn more or to request a quote, visit our website @ www.atlanticREmarketing.com
Pre-Auction Bids are welcome, Brokers Protected
---