The Pass House, A Part of American History, Olde Towne Portsmouth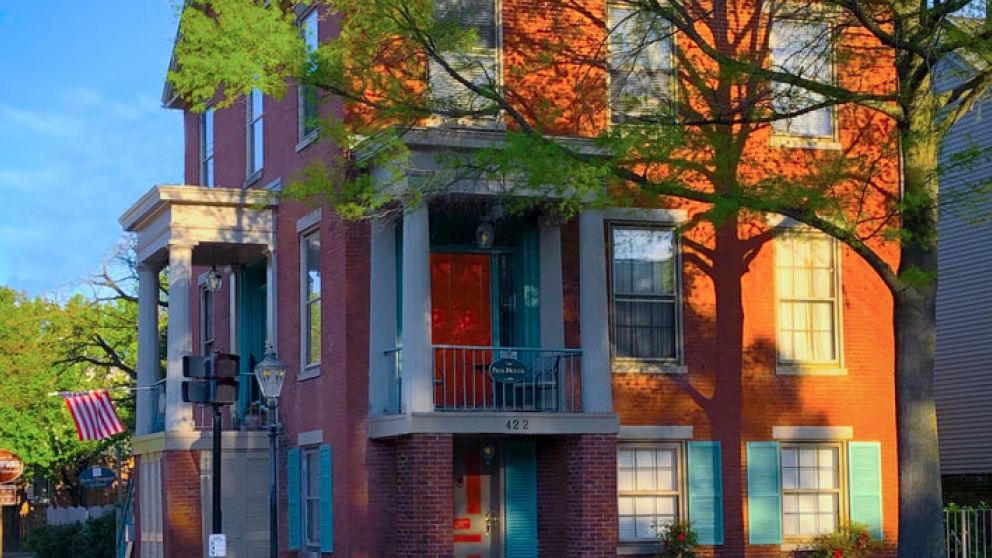 Historical Antebellum Era Residence was built in 1841 in Olde Town Portsmouth, Virginia
Portsmouth, Virginia - ATLANTIC Asset Management Group announces the public real-estate auction of the Pass House c.1841 at, 422 Crawford Street, Portsmouth, Virginia 23704
Built in 1841, The Pass House, was the first residence to Robert Murdaugh, a local attorney, & his family. It was occupied by Union Troops from 1862 to 1865. Federal forces required residents to obtain a written Pass to travel across the Elizabeth River and beyond. These passes were issued from the English Basement and thus the name "Pass House" was derived.
The Pass House has since been the home and office of many residents and businesses. The location & design of this large property lends itself to a variety of uses. The City of Portsmouth mixed-use zoning of H.L.O. (Historic Limited Office) allows the owner to live and operate a business in this home. In the late 1970s, the property was restored and used for medical offices.
The current owners purchased the property in 1998 and remodeled the property back to a residence and photography studio. The City of Portsmouth approved a Use Permit for new business use for socials and entertainment. Over the years, the ground floor has been leased as office spaces for a variety of businesses. Currently, the ground level of the 4-story structure is used to host Airbnb guests.
The Pass House has a total of 24 Rooms. It is a 4 Story, 6 Bedrooms,3 Full Baths,2 Half Baths, 2 Full Kitchens & a Kitchenette, Grand Hall w/Ornate Ceiling Medallion, Dining Room*Breakfast Room, 2 Covered Porches, Living/Media Room, 6 Fireplaces w/3 Gas Logs, 2 Laundry Rooms. 3 Extra Large Closets, Office w/Carrara Marble Floor. Located in Red Lion Square of the Olde Towne Historic District, this restored Federal-style brick home reflects a quality of bygone days boasting heart pine floors and a center view staircase.
All Brick & Granite Constructions, New Roof 2017, 8 Zone Upgraded HVAC with/Electronic Air Filtration*Commercial Grade Wiring Throughout, Copper Plumbing Throughout, High Ceilings/Plastered Walls/Deluxe Trim, Adjoining Extra Lot Included, 5 On-Site Parking + 3 Spaces, Large Fenced Garden/Lawn, 2 Fenced Private Courtyards, Garden Workbench/Sheds.
About ATLANTIC Asset Management Group, INC.: > ATLANTIC Asset Management Group is an experienced professional company specializing in auction, appraisals, and liquidation business. Our area of expertise includes working closely with private sellers, secured creditors, federal and state trustees with an established reputation as an expert in action marketing and asset appraisals by the United States Bankruptcy Courts, FDIC, the United States Marshal Services, Drug Enforcement Agency, Homeland Security and the Internal Revenue Service. We also provide services and consultation to numerous charitable organizations and benefit galas. ATLANTIC Asset Management Group is your source for complete action and appraisal logistics. To learn more or to request a quote, visit our website @ www.atlanticREmarketing.com
---